Veeam® Availability Suite™ delivers something fundamentally different
 

Availability for the Always-On Enterprise™
leveraging IT investments in server virtualization, modern storage and the cloud.
Availability for ALL applications
Veeam Availability Suite combines the industry-leading backup, restore and replication capabilities of Veeam Backup & Replication™ with the advanced monitoring, reporting and capacity planning functionality of Veeam ONE™. Veeam Availability Suite delivers everything you need to reliably ensure and manage your VMware vSphere and Microsoft Hyper-V environments, providing you with a high Availability data center through the following capabilities:
Legacy backup vs Availability
Organizations are modernizing their data centers while facing new demands from end users including access to data and applications 24/7, no patience for downtime or data loss, and exponential data growth of 30-50% per year.
Legacy backup cannot meet these requirements, and cannot deliver the Availability that is needed in today's modern data center.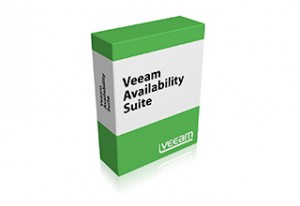 In fact, 82% of CIOs say there is a gap between the level of data center Availability they provide and what end users demand.
This is why more than 183,000 companies, 50,000 in the last 12 months, ditched their legacy backup software for something fundamentally new…Availability from Veeam.