In order to reduce cost of ownership, improve utilization, minimize hardware footprint, and manage disaster recove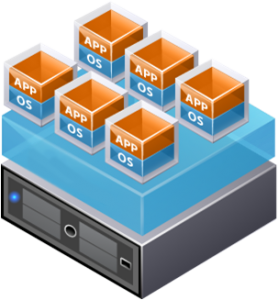 ry more effectively, companies are increasingly turning to virtualization technology.
Virtualization enables a more flexible infrastructure with faster resource allocation to keep up with business demand to more cost effective deployments such as thin client architectures.  Additionally, challenges such as maintaining 100% availability while migrating data are headaches of the past.
Often an overlooked benefit, virtualization enables IT managers to recapture valuable floor space, thereby reducing power consumption costs and carbon footprints as well as reducing overall management complexity.
With over 20 years of experience designing and deploying technology solutions for clients as well as partnerships with the worlds foremost virtualization technology vendors, Indocurrent professionals will help answer any questions, and design a solution that fits a clients business needs.