Many organizations have complex and distributed environments.  A proliferation of servers and storage hard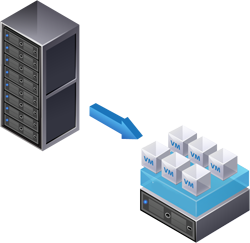 ware across various geographic footprints has led to a very complex and costly management of the environment, decreased utilization and availability of existing resources, and lower productivity.
To address these challenges, Indocurrent partners with the leading vendors in this space to provide the best and most comprehensive solution for its customers. Indocurrent will assess the environment, provide the business justification to IT department managers, and enable them to reduce complexity and improve utilization by deploying the right solution for their needs.