Companies continually worry about elements that can affect normal business activity outside of their normal sphere of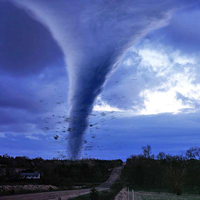 control. As a result, they create contingency plans and build in redundancy to enable operations to continue in the face an unmitigated disaster.  This is particularly important for IT departments.
In order to reduce risk and maintain availability, IT directors and managers create business continuity plans including redundancy as well as recovery point and time requirements.  There are a number of ways to address business continuity  but each solution has a different price tag.
With Indocurrents knowledge and experience, companies can mitigate cost, maintain performance and decreasing risk by implementing the right technology solution for their requirements.