In order to pro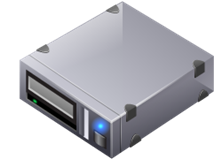 tect against liability, missed revenue, time and productivity loss a backup and recovery plan is vital to the continuing lifeblood of a company. Backup enables important business information such as sales data, financial data, or intellectual property data to be restored in the event of an unexpected loss whether that is due to accidental deletion, data corruption, or a disaster.
There a myriad of ways in which a company can plan for geographic redundancy, data security, and portability.  However, each particular strategy comes with associated deployment costs.
With years of helping corporations mitigate risk and increase productivity, Indocurrent provides the right sounding board for companies requiring needs assessment, business justification, design and/or deployment of backup and recovery solutions.