Exponential data growth in corporations has resulted in increased complexity both in the amount and type of data as w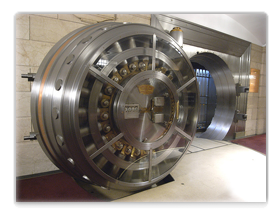 ell as how it is stored.  This is particularly true of large multinational corporations with storage footprints throughout the world.  On top of this, the quickly developing landscape of regulatory compliance requirements and legal discovery needs as well the advent of new storage archival technology is changing the way traditional businesses are managing and searching for information.
Reducing risk to the corporation requires the right strategy, policies, and technology.  Backed by a knowledgeable legal team to familiarize and review all customer requirements for SOX and HIPPA, as well Business Owner Protection statutes for VOIP, email, and IM data, Indocurrent is always one step ahead of revolving IT legislation.
In order to ensure compliance and mitigate risk, Indocurrent works with the client to assess, design, and implement a strategy backed by the appropriate policies and technology.