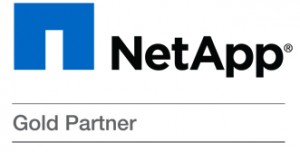 NetApp, Inc. is a world leader in unified storage solutions for todays data-intensive enterprise. Since its inception in 1992, NetApp has pioneered technology, product, and partner firsts that simplify data management.NetApp storage solutions include specialized hardware, software, and services, providing seamless storage management for open network environments. Major corporations and service providers, including Citicorp Securities, Lockheed, Merrill Lynch, Oracle, Texas Instruments, and Yahoo!, utilize NetApp global data management solutions. Information about NetApp solutions and services is available at Netapp.com.
---

Oracle provides the world's most complete, open, and integrated business software and hardware systems, with more than 370,000 customers including 100 of the Fortune 100 representing a variety of sizes and industries in more than 145 countries around the globe. With the combination of Oracle and Sun, customers benefit from fully integrated systems the entire stack, from applications to disk that are faster, more reliable, and lower cost.
---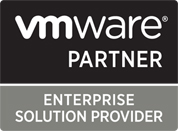 VMware, an EMC company (NYSE: EMC), is the global leader in virtual infrastructure software for industry-standard systems. The world's largest companies use VMware solutions to simplify their IT, fully leverage their existing computing investments and respond faster to changing business demands. VMware is based in Palo Alto, California.
---

The Fortinet vision has been to deliver broad, truly integrated, high-performance security across the IT infrastructure.
We provide top-rated network and content security, as well as secure access products that share intelligence and work together to form a cooperative fabric. Our unique security fabric combines purpose-built ASICs, an intuitive operating system, and applied threat intelligence to give you proven security, exceptional performance, and better visibility and control–while providing easier administration.
---

Dell, Since the first Dell PC was introduced in 1986, Dell has continued to shape the industry by breaking new ground and pioneering critical developments in home, small business and enterprise computing. Dell's research and development (R&D) efforts now span the globe, driven by some of the industry's foremost product designers and engineers. At the core of Dell's innovation approach, however, remains an unwavering commitment to deliver new and better solutions that directly address customer needs. We gather requirements directly through tens of thousands of customer interactions daily, organized events, social media venues and customer panels. Partnerships with a wide variety of key industry software, hardware and component suppliers give us a uniquely broad perspective on the computing landscape.
---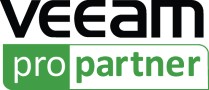 Veeam® recognizes the challenges companies face in enabling the Always-On Business™, which must operate 24/7/365. Pioneering a new market for Availability for the Modern Data Center™, Veeam helps organizations meet recovery time and point objectives (RTPO™) of less than 15 minutes for all applications and data through a new kind of solution that delivers high-speed recovery, data loss avoidance, verified protection, leveraged data and complete visibility.
---

ExaGrid is a recognized visionary, innovator, and leader in the disk-based backup storage space. ExaGrid takes a unique approach to backup by addressing all the requirements of backup performance, restores performance, backup window length, disaster recovery, and cost up front and over time.
---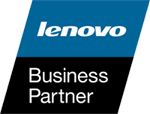 Lenovo Inc. At Lenovo, our vision is to be a company respected for the remarkable contributions we will make to society through the advancement of technology, business practices and our role in protecting the environment and respected by our people for the career and financial opportunities they will find, as well as the personal satisfaction for helping bring about these remarkable achievements. This vision guides how we think, how we work, and how we interact with our customers, suppliers and colleagues.
---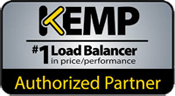 With over 26,000 worldwide clients and offices in America, Europe, Asia and South America, KEMP Technologies is the industry leader in price/performance value for load balancers and application delivery controllers. Since 2000, KEMP has been helping businesses grow by providing 24/7 infrastructure availability, better web performance and secure operations while streamlining IT costs. KEMP Load Balancers optimize web and application infrastructure for high-performance, flexible scaling, security and ease of management. Enable network administrators to gain the control and predictability of their IT infrastructure to ensure the highest levels of application availability and integrity. Reduce the total cost-of-ownership for web infrastructure with flexible and comprehensive deployment options.
---

Network Inventory, Asset Management, Software Deployment and much more. Agent free scanning. Unlimited clients. Over 300 default network reports. Agent free Software deployment. Advanced Software scanning and inventory. Scale able to thousands of assets.
---

Founded in 2009, Liquidware Labs™ is an industry leader and pioneer in desktop virtualization solutions for next-generation physical and virtual desktops, including VMware View®, Citrix® XenDesktop, Red Hat® and Microsoft® Windows®. The company's innovative and award-winning products include Stratusphere™ FIT and Stratusphere™ UX  for desktop visibility; ProfileUnity™ with FlexApp™ and FlexDisk™  for desktop portability; and Flex-IO which supports IOPS acceleration in non-persistent VDI environments.
---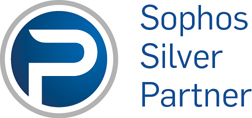 Security Made Simple
Our products allow you to secure every end point of your network, from laptops to virtual desktops and servers, to web and email traffic and mobile devices. What's more, securing these devices is made possible through products that fit your precise needs. We ensure your network's security by providing the one thing no one else can: Simplicity.