Your Bridge to the Next-Generation Data Center
Transform your IT infrastructure with the enterprise-scale hyper converged infrastructure solution from NetApp. Run multiple applications with guaranteed performance to confidently deploy NetApp HCI across your entire data center.
Key Benefits

Guaranteed Performance
• Consolidate mixed workloads
• Deliver predictable performance
• Provide granular control at VM level
Flexibility and Scale
• Optimize and protect existing
investments
• Scale compute and storage
independently
• Eliminate HCI tax
Automated Infrastructure
• Automate and streamline management
• Deploy rapidly
• Simplify via comprehensive API
ecosystem
NetApp Data Fabric
• Move data anywhere
• Provide greater data visibility
across clouds
• Optimize and protect all your data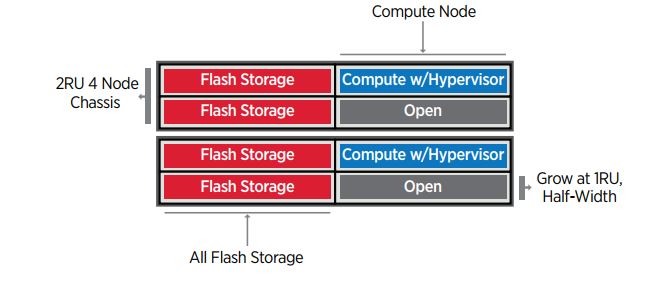 Are You Ready For Next?
Break free from the limits of today's hyper converged infrastructure solutions that can't
consolidate all of your workloads, force you to scale in ways that strand resources,
and throttle the performance required by next-generation applications. Stop making
compromises, and instead, focus on innovation that can transform you into a datacentric
organization.
NetApp is delivering on all of the promises of HCI. Now you can run multiple applications
with guaranteed performance to confidently deploy HCI across your entire data
center. Unleash the true power of your infrastructure by simplifying management and
independently scaling both compute and storage resources. And NetApp HCI is Data
Fabric ready out-of-the box so you can access all your data across any cloud—public,
private or hybrid.
Transform and empower your IT organization so you can move faster, drive operational
efficiency, and reduce costs. Realize the true promise of an enterprise-scale hyper
converged solution with NetApp HCI.